The credentials say it all!
Founder of www.aesthetixera.com
Muscle model WBFF Pro
International Fitness Model
International Male Role Model Of The Year 2016
Voted Most Influential South African Top 100
Sam Sciortino is a lifetime natural athlete. Working a normal 9-5, he is extremely passionate about his sport and considers his nutrition and lifestyle to form a massive part of his training. Sam h...
Read more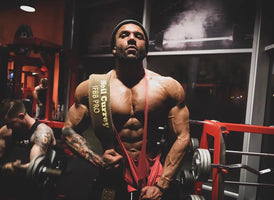 IFBB Pro Neil Currey is an International online coach and instagram legend who offers personalised training & diet plans. Check out his workout programs, he's next level.
Read more