Fitness legend Tom Coleman has one of the best physiques in the game. Whether it's IFBB, WFBB or PCA comps, he's smashed them!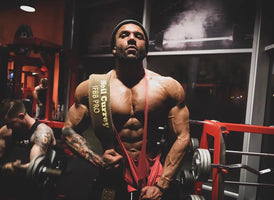 IFBB Pro Neil Currey is an International online coach and instagram legend who offers personalised training & diet plans. Check out his workout programs, he's next level.
Read more
Toby Richards - A former Royal Marines commando turned online coach, PCA pro muscle model and IFBB classic physique competitor.
Read more