August 2022 Custom Belt Carousel
It's been a while since we posted some custom belts at Gunsmith HQ, but we've made a ton lately!
Here's some of our favourites from our recent batch:
Black has always been our the most popular colour. We love the Punisher image used on the bottom left. The white designs look very cool as well we think!
Red on white is always a winner and makes a big statement. Black on pink stands out great as well.
More Punisher and a cheeky instagram design. The peanut and purple leathers are rare choices but the effect is awesome.
A fantastic mix here, the blue on red with super man logo pops. The US themed logos on the white belt came out nicely.
Big bold lettering on bright leathers for the win!
We loved making the green on white, a rare choice but the result is incredible.
Some cool logo/text belts here. The American Nightmare was a tricky one but we think we pulled it off.
Some simple text based designs on really nice leathers.
These were fun to do, more logo/text combinations. If you can imagine it, we can make it!
Orange on blue is a rare one but we love it, the jacked red devils on black also looks solid.
Some subtle designs here, we're fans of the old school brown.
Black, black and more black. Our most popular option, red gives a wonderful effect when used.
There's a reason the leading names in fitness use our gear, our belts are made with the finest leathers and come with a lifetime guarantee. We make every order from scratch and don't start production until you're happy for us to start.
Don't settle for inferior equipment, design your custom belt now.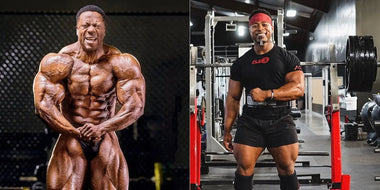 The 10 Most Important Exercises for Men
Top 10 Most Important Exercises for Men Some exercise to stay fit and healthy, while other focus on strength training and muscle building. That being said, we are counting down the 10 most importan...
Read more