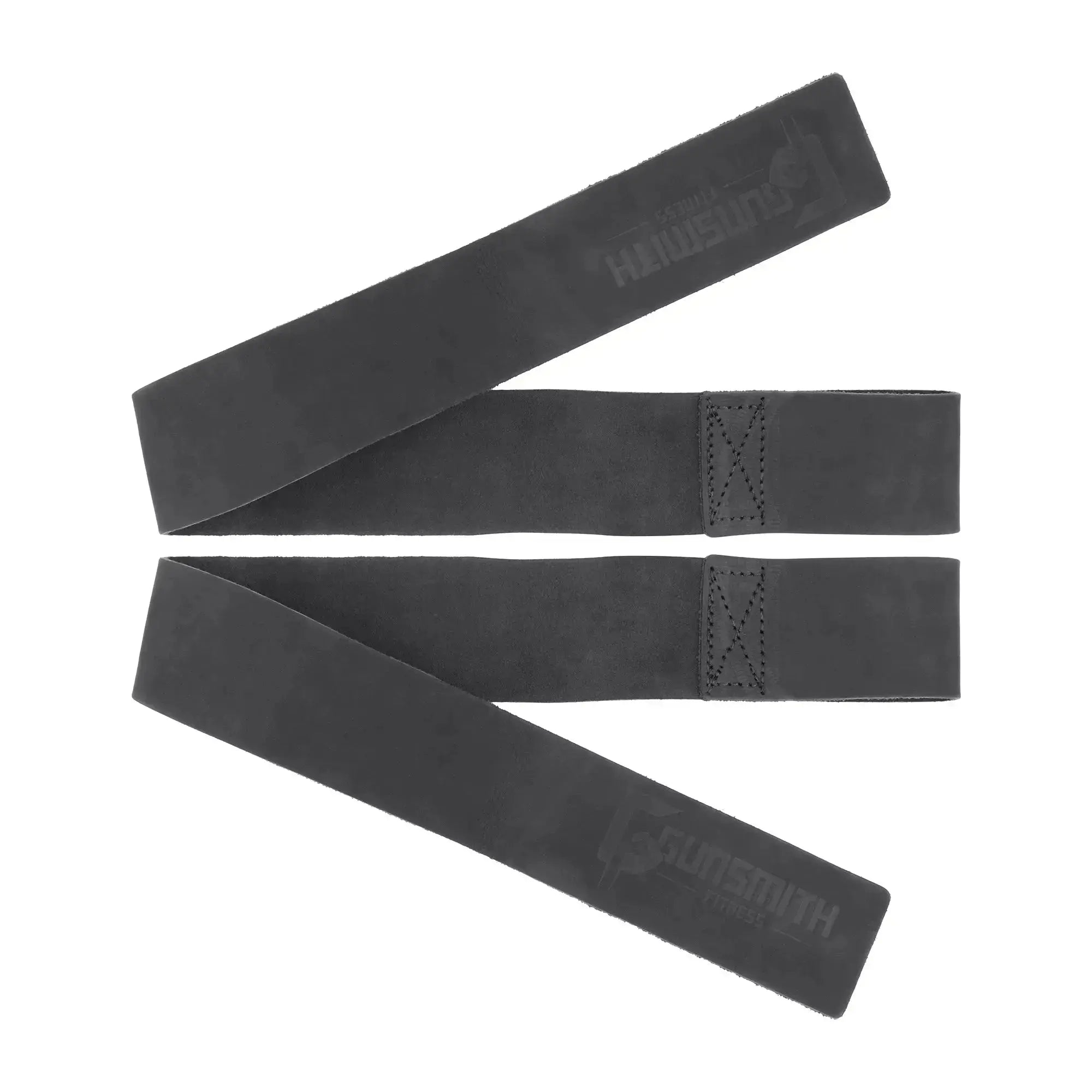 Premium 2 inch/5cm Wide Genuine Leather Weight Lifting Straps
Premium Leather Lifting Straps

Our 2 inch wide, 26" long, 3mm thick lifting straps help increase grip strength and decrease slipping in all activities where you are gripping a bar, dumbbell or handle during pushing or pulling.

Gunsmith Genuine Leather weightlifting straps helps prevent loss of grip and increases lift capacity. By using our high-quality workout lifting straps, you can boost your performance and beat your record.

Lift Heavy With Gunsmith Gym Straps

Move big weight without taxing your grip, single loop strap. Start lifting heavier weights with the help of Leather Weight Lifting Straps.

These weight lifting straps help you to lift more weights and more reps.

By adjusting the loop, the size of the lifting straps for weight lifting can be adjusted.

Our Weightlifting lifting straps helps to increase your endurance and accomplish your workout goals.

How to Use 

Grab the bar normally, and wrap the strap around the bar going UNDERNEATH the bar first, not over. Once the straps are in place you can tighten them by grabbing the wrapped strap, not too tightly, and roll the bar back towards your body. Our straps are very lightweight and soft to the touch so they won't hurt or dig into your wrists while wearing them.
Delivery

We offer free shipping on all UK orders over £50.  

For all other orders please consult the shipping rate chart below. 

Destination
Service
Price
UK
Regular - orders over £50
FREE
UK
Regular - orders under £50

 

£6.99
UK
Express

 

£6.99
Overseas
Regular

 

£15.00


Click here to read our full shipping policy. 

 

 
Returns & Refunds

If you are not happy with your order or you need to change something, please contact us immediately.  Returns for exchange or refund are done at your own cost and are accepted within 21 days of receipt of your order. 

To view our complete return policy, click here. 

 
FAQ

Why leather lifting straps?

Our all natural vegetable tanned leather, last longer than cotton, less slippery than nylon

Are leather lifting straps comfortable?

These lifting straps have a soft leather construction that provides a superior supple feel. You won't have to worry about chafing or discomfort while wearing these straps, even during the most intense workouts.

Are they stiff to use?

Our flexible leather lifting straps won't limit your mobility. They are designed to be comfortable yet still allow you to feel the bar.

What exercises should I use lifting straps for?

They will give you the support you need for a variety of exercises, including deadlifts, rows, and pull-ups.

What is the size spec?

They are extra wide, with a width of 2 inches, a length of 26 inches, and a thickness of 3mm, our lifting straps provide the extra width and length you need for a secure grip during heavy lifts. The thickness ensures durability and long-lasting use, making them a great investment for any serious lifter.
Choose options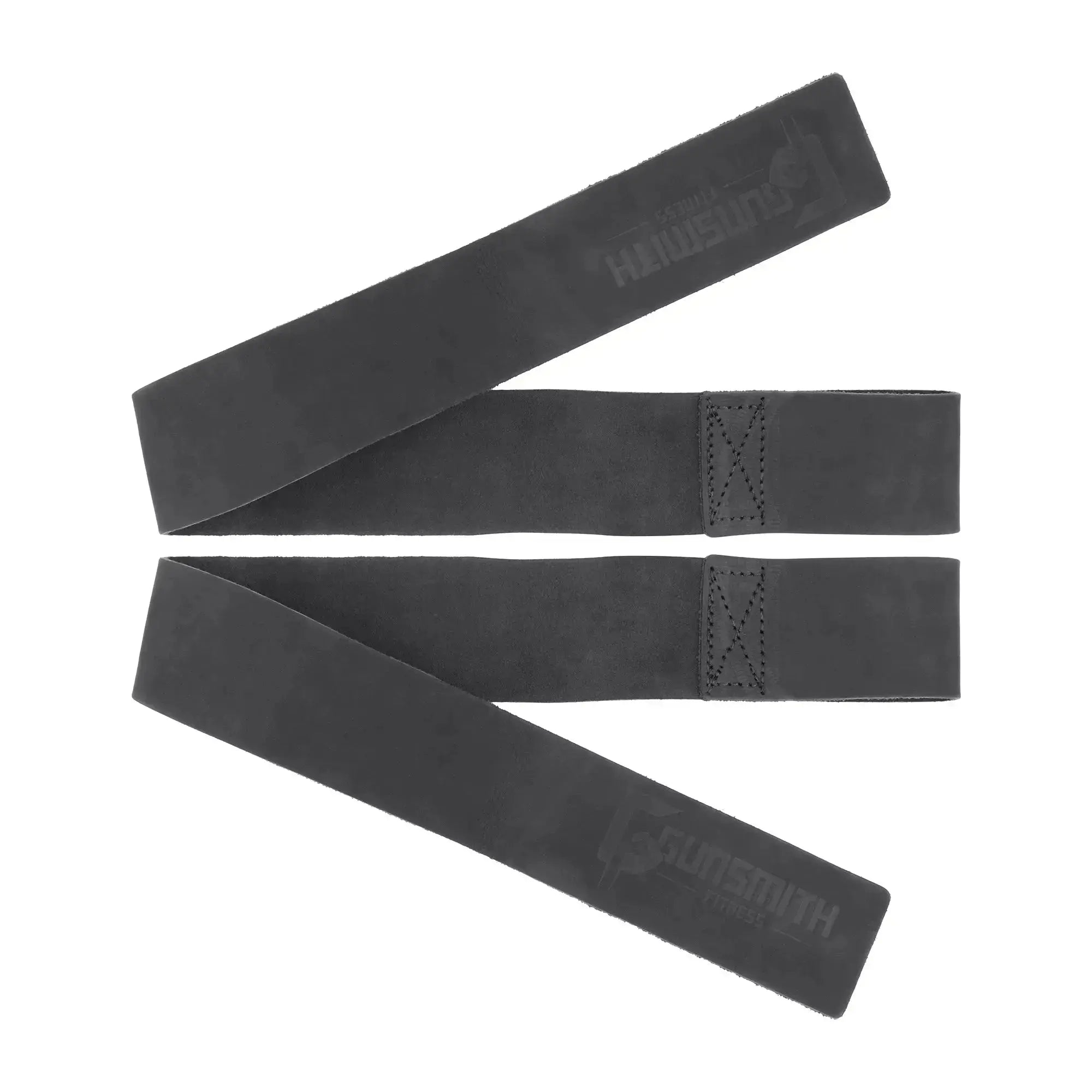 Never disappointed
Been using gunsmith's products for a while just ordered new straps quality top notch price good service top end would not go anywhere else
Keep up the good work!
Great quality
Great upgrade from cotton straps would recommend highly
Très bien
Bon grip souple et solide
Great product for a great price
Looks old school and feels great , worked with these straps for 2 weeks now and holds very well . Doesn't pinch the skin and have a lot of strap length to get a good hold on the bar . Stitching is perfect and had 280kg deadlift and didn't pull at all . 100% quality and fantastic price and highly recommended for a good strong lifts
Best straps I have ever used.
Best lifting straps I have ever used. The leather is so supple you can get these straps super tight around the bar, also these as wider than most straps spreading the load more evenly across your wrist giving supreme comfort. Have used these nearly every day for over a month including shrugs and farmers walks. For this price you can't go wrong. Other leather straps are brittle and will snap but these will probably outlast me