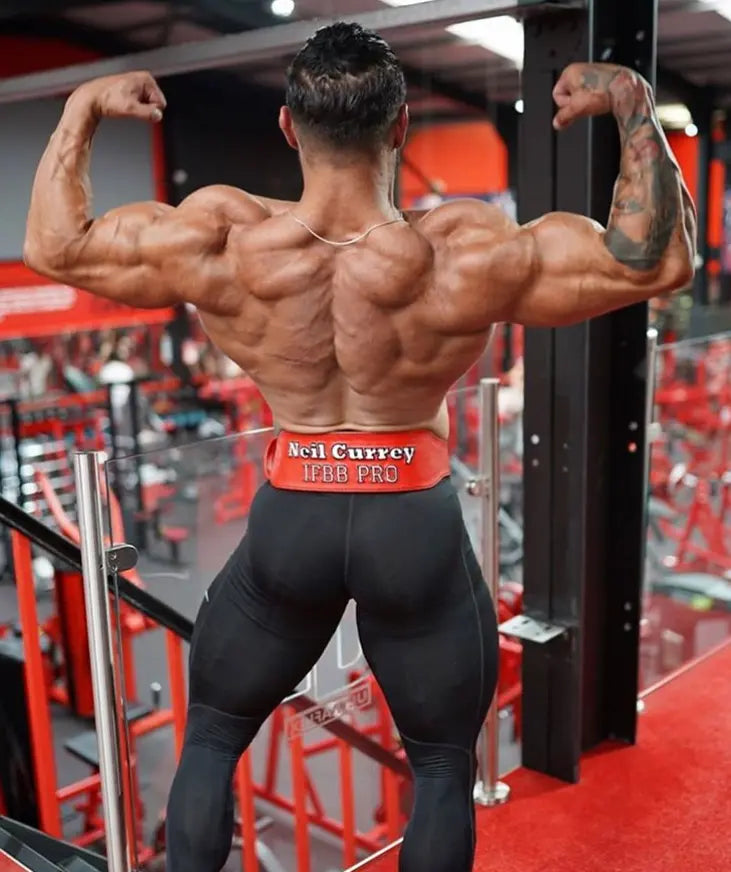 Tips on How to Protect Your Custom Weightlifting Belt
By now you know Gunsmith Fitness make the belt custom belts.
Whether it's the materials, the options, the customer services, we have all bases covered.
So you've chosen your leather or suede, your colours, size, thickness and buckle type, it's arrived after 6-8 weeks, of course you're delighted with it, but maybe you ask how do I take care of it? Fear not! We have the answers:
Depending on your materials, you'll need different products. If you opted for all leather, neatsfoot/mink oil can keep your belt super soft. If you went for suede then you'll need a suede cleaning kit. Regardless, these tips will help you keep your belt in perfect condition:
Gently brush the belt with a bristle brush to clean off the dirt then blot it with damp cloth.
For stubborn stains and scruffs, use a suede rubber eraser or block before brushing again. On a leather belt, marks will usually wipe off.
To finish, spray it with leather/suede protector.
On the other hand, maintaining the perfect condition of a leather weightlifting belt is a delicate art. The following are some ways and tips on how to do this:
Keep it Dry
Leather needs to breathe to prevent from rotting. Due to its permeability, this material allows passage of air, leaving moisture to evaporate naturally. This maintains its perfect balance of softness and hardness. However, it also absorbs liquid, which may lead it to have an unpleasant odor. Hence, it is important to store your bespoke weightlifting belt in a hanging position to allow ample airflow.
Clean it Regularly
Protect your weightlifting belt from dirt, dust, and harmful elements to prevent it from aging. This can be done by wiping it with a damp cloth as well as by rinsing it with soap and warm water. For maximized results, the former should be performed weekly while the latter can be done monthly. For post-cleaning drying, do not accelerate the process by using a hairdryer or by putting it on a hot surface for these lead to the hardening and brittleness. Hence, let it dry naturally.
Apply leather conditioner
Leather have natural oils. These cause moisture that evaporate due to heat, which in turn causes the material to stiffen. In instances wherein the material becomes hard or when scratches form, apply leather coating to soften it. This will increase your weightlifting belt's lifespan. For best results, do this once per month.
Store it Properly
As mentioned, leather is prone to hardening and cracking. It is also susceptible to bending as well as to mold. Hence, it is important to keep it away from heat sources such as hot areas and direct sunlight. The best way to store your leather weightlifting belt is to avoid draping it on a surface and keeping it inside your drawer or cabinet. To avoid warping and to maintain its quality condition, store and hang it lengthwise in an elevated area with room temperature.
Gunsmith Fitness offers customized weightlifting belts to fit not just your figure but your style as well. Check out our website or drop us an email!